3 challenges faced by pharma marketers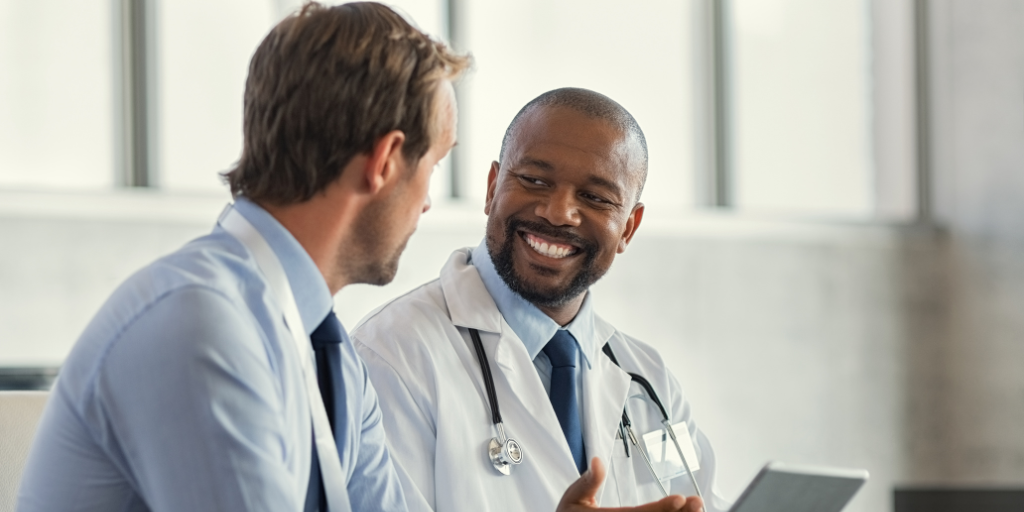 The pharmaceutical industry has been forced to radically change marketing programs and strategies over the past few years. Digital marketing has exploded, and pharma marketers are still learning to adapt and improve their new innovative and digital-first marketing strategies. However, when it comes to pharmaceutical marketing, there are still daunting challenges that arise when trying to reach a target audience of overworked, overtired, and overwhelmed physicians in the online world. there are still daunting challenges that arise when trying to reach a target audience of overworked, overtired, and overwhelmed physicians in the online world.
This article highlights three common challenges faced by pharmaceutical marketers and how to overcome them.
Accessing digital physicians in a meaningful way
Between countless patient visits and endless paperwork, it is no wonder that face-to-face marketing opportunities with physicians have drastically declined. Although the COVID-19 pandemic helped shed light on the need for a new way to access physicians that complements their schedules, this challenge has been one pharma marketers have been trying to solve for years.
For marketing departments, communicating with physicians is essential in growing the success and awareness of innovative products, which in turn, improves overall patient care. To solve the problem of accessing physicians, pharmaceutical companies have adjusted to providing essential drug information digitally. However, digital budgets must be strategically allocated to drive the best possible ROI.
Pharmaceutical marketers must ensure that their new large digital budgets put the physician first. Advertising and digital marketing plays need to be implemented tactfully and on the physician's terms. Intrusive ads and a bombardment of key-selling messages targeting an already time-strapped physician will be ignored. Digital solutions, like The Rounds, ensure that key selling messages are delivered on-demand to sought-after "online doctors" but in an environment and context that physicians will welcome and not refute.
Standing out digitally in a highly regulated industry
Ensuring marketing messages are both engaging and follow strict industry regulations is a challenge when communicating to physicians digitally. In Canada, regulations state that digital campaigns outside of a regulated environment must omit claims and can only include the product name, quantity, and price. Therefore, digital campaigns are often diluted and lack the impact needed when they reach physicians.
To demonstrate the true impact of products for target physician audiences, pharma marketers must utilize regulated digital channels that allow for meaningful messages to be distributed. The Rounds has created a regulated and safe environment for physicians where they can see and interact with engaging marketing messages that incorporate claims and balanced product information. This is a win for both pharma marketers and most importantly, physicians and their patients.
Personalizing digital content effectively
Finding time to educate physicians about the drug's effectiveness, use, and side effects during a busy workday is no easy feat. With many pharmaceutical companies shifting their marketing budgets in favour of digital, investing in channels that allow personalized key selling messages to reach target physician audiences is imperative in driving success.
According to a survey conducted by the Canadian Medical Association in 2021, 4,000 physicians and medical learners, also known as residents, showed that 46 percent of doctors are considering reducing their work in clinics in the next two years.
With this number in mind, pharma marketers can no longer rely on face-to-face communication with physicians. They must find a way to personalize content, channel, and delivery time without increasing complexity. Every physician is unique in their areas of interest, preferred channels, and timing for communications, and pharma selling messages must fit their preferences to remain effective.
The Rounds has built communities of practice designed to hyper-target physicians based on their specialty, location, and more. These communities ensure that digital marketing messages are delivered to relevant audiences online, in addition to current traditional sales methods.
A solution to pharma marketing challenges
The shift to on-demand, personalized digital physician marketing has no plans to stop. Pharma marketers will need to adapt their marketing strategies to effectively improve their product market share and ultimately improve patient outcomes.
Interested in working with us? We'd love to hear from you.